Do you hate the continually input of the username and password? Because you are too lazy to write or you have chosen an endless long user name like me? Do you just search a more secure password input method? Then here's the solution:
Step 1: Download the this
click
and extract it into your Nox folder
Step 2: Edit the "SetLogin1.rul" and SetLogin2.rul and write there your Login and password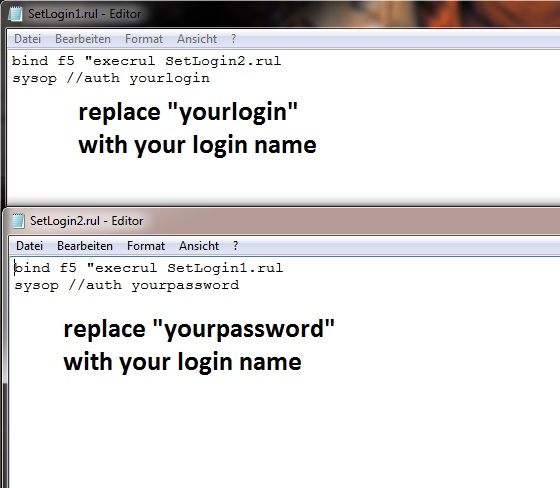 Finish: Now any time you hit F5 in the game you can see how the function write your login and on the second F5 your password. Don't worry nobody can read this.